We care about nature -
all our products are environmentally friendly
ANTICALC® can be used to modify process and drinking water. The device prevents the deposition of solid stones in pipelines, water taps, water heaters, washing machines, dishwashers and other technological devices for the transmission and heating of water.
Prolonged use of modified water with ANTICALC® technical devices gradually dissolves existing deposits. The devices are completely free of scale in a few months.
Water modified with the ANTICALC® device becomes soft, resulting in savings of detergents, surfactants and soaps of up to several tens of percent.
Since it is a physical modification, which does not remove the elements from the water, but preserves them with a changed structure, water modified in this way can also be used for drinking. Drinking modified water has a positive effect on the functioning of the human body and supports the healing of some skin diseases.
Modified water used for irrigation has a positive effect on vegetation growth.
The device is usable in:
houses or flats – boilers, geyser-boilers, washing machines, water taps, dishwashers, shower jets, electric kettles, steam irons, dishes, heating boilers, central heating, toilets, lower energy consumption,
pools, fountains – additional protection against algae growth and savings in chemicals,
health care – protection of heating spirals in water distillers, protection of nozzles in sanitary facilities (eg in dentistry), positive effect on the human body,
agriculture – protection of nozzles and pipes in irrigation devices; additional savings in fertilizers, greater resistance of plants to pests, increase in crops by 10-20%.
Industrial usage:
protection of liquid heating and cooling facilities (water, steam, oil);
in heat exchangers – hot water tanks, valves, pipes, etc.,
at pumps – overall protection and, in particular, potential use in car washes;
protection of circuits with constant current flow, e.g. central heating, air conditioning, cooling circuit of air and liquid pumps;
protection of washing lines (eg for bottles and other glassware);
protection of industrial fillers (beverages), cans
The ANTICALC housing is made of recyclable materials.
The device is delivered in a protective box with a description of the device, its technical parameters and a letter of guarantee. It is necessary to avoid strong shocks and dropping of the device during its transport and installation. The impact can dislocate a specially formed and placed magnetic field and thus reduce the efficiency of the device.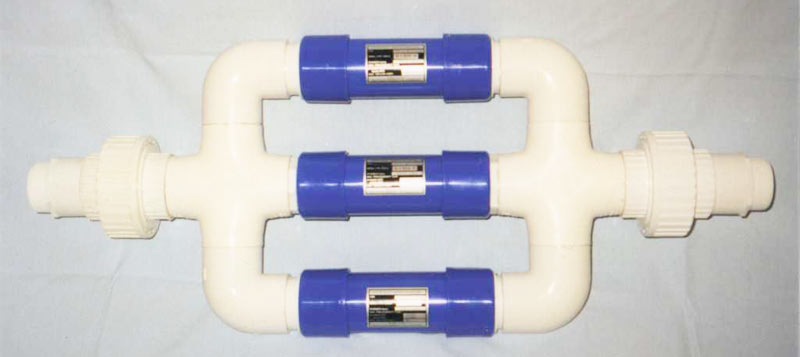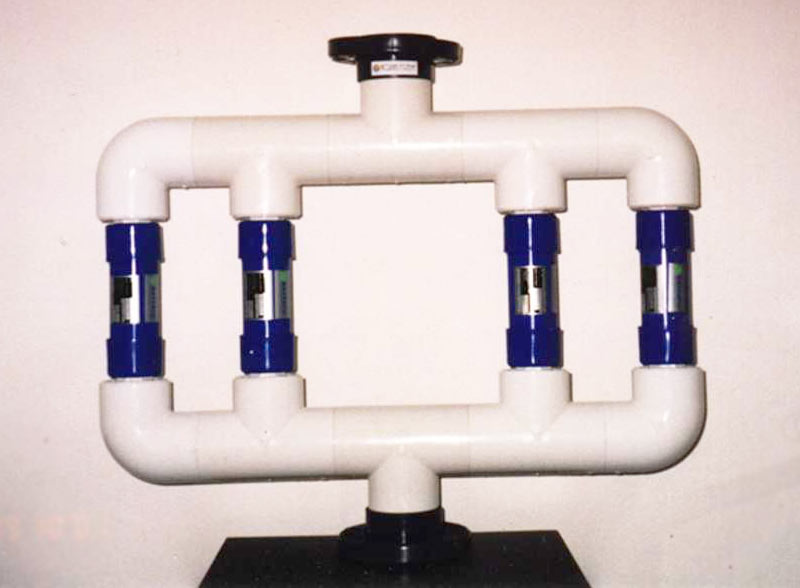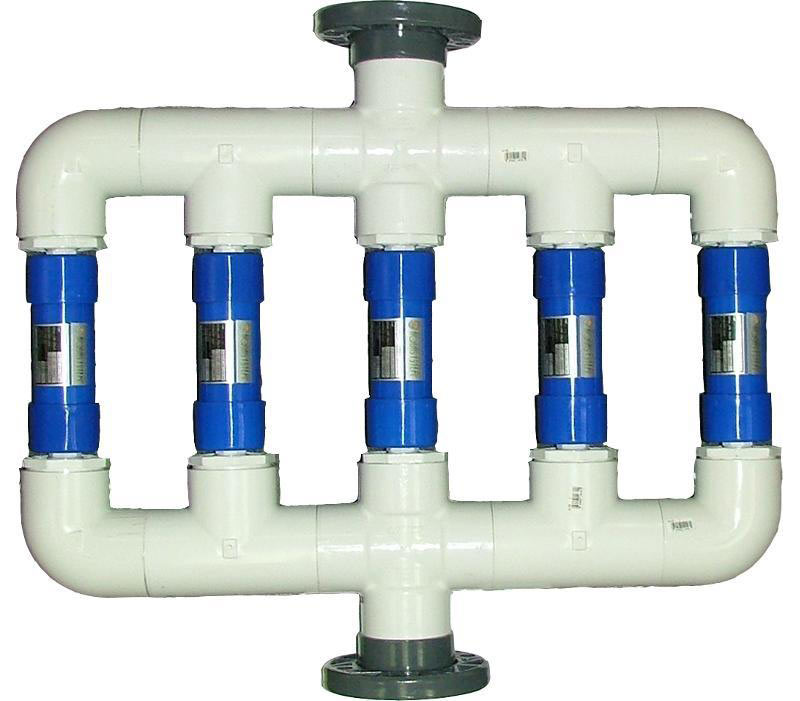 Cold water pipelines
lower energy consumption
better water flow in pipes
Hot water pipelines
lower energy consumption
better water flow
Water taps
extended service life (up to 50%)
Washing machines
extended service life (up to 50%)
30% detergent savings
reducing energy consumption
Toilet cistern
Boilers – heating
reduction of energy consumption (30%)
extended service life (up to 50%)
Electric kettle
guaranteed service life by the manufacturer
Steam irons
guaranteed service life by the manufacturer
Water heating – boilers
reduction of energy consumption reaches 30%
extended service life
Dishwashers
extended service life (up to 50%)
50% savings in detergents and salts
reducing energy consumption
Kitchenware
Garden
savings in fertilizers
higher yield
better plant resistance to pests
Pools
preventing the growth of algae
chemical savings
Construction industry